Missing Sachet Detector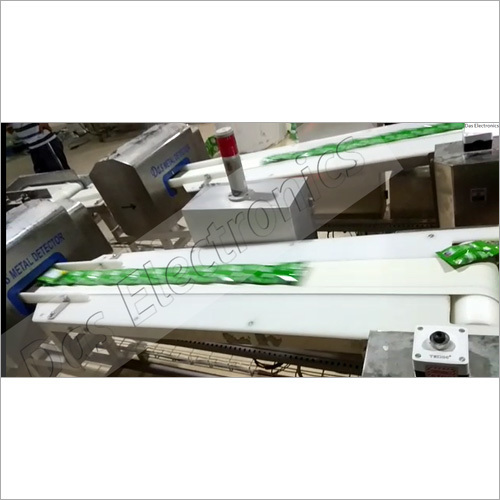 Missing Sachet Detector
Product Description
Design and mechanism of this Missing Sachet Detector conform to FDA, GMP and HACCP standards. Known for its short response time, this system has audio visual based detecting mode. Featured with plugged in charging type design, this machine allows its operator to adjust its sensitivity level. This detector has IP65 protection rating and its detection range is 8 meter. Based on application type, this Missing Sachet Detector is offered in different models. Long working life and low production cost are its key features.
Specification of Missing Sachet Detector:
| | |
| --- | --- |
| Applications | Noodle, Pasta, Dairy, Packaging industry |
| Features | Sensitivity Adjustment,Plugged in Charging |
| Alarm Mode | Led Lights,Sound |
| Range | 8 meter |
| Protection | Ip65 |
| MOC | SS and MS |
FAQs of Missing Sachet Detector:
Q1: What is the reason for a missing sachet detector?
A1: The basic role of a missing sachet detector is to improve the quality control of bundled items by distinguishing and eliminating sachets or bundles that are missing or inappropriately filled. This forestalls blunders in item counts and guarantees that each bundle contains the right items.
Q2: How does a missing sachet detector function?
A2: Missing sachet detectors normally utilize different detecting instruments, like optical sensors, weight sensors, or electromagnetic sensors, to identify the presence or nonattendance of sachets as they go through the recognition region on a bundling line. In the event that a sachet is missing or inappropriately filled, the detector sets off a caution and a dismissal component to eliminate the impacted bundle from the creation line.
Q3: What kinds of items or enterprises utilize missing sachet detectors?
A3: Missing sachet detectors are usually utilized in businesses that bundle items in individual sachets or bundles, including food and refreshment, drugs, beauty care products, from there, the sky is the limit. They are especially important for guaranteeing the quality and exactness of items, for example, topping sachets, prescription dosages, beauty care products tests, and comparative things.
Q4: Could these detectors at any point deal with various sachet sizes and materials?
A4: Many missing sachet detectors are flexible and can be redone to oblige different sachet sizes, shapes, and materials. This adaptability permits them to be utilized for various kinds of sachet bundling.
Q5: Are missing sachet detectors simple to incorporate into bundling lines?
A5: Indeed, missing sachet detectors are normally intended to be effectively coordinated into bundling lines. They can be situated at various focuses along the line, like after the filling and fixing process, to guarantee extensive location. Reconciliation might require some customization in light of explicit creation needs.